Due to these things, so I copy my guide from steam to here.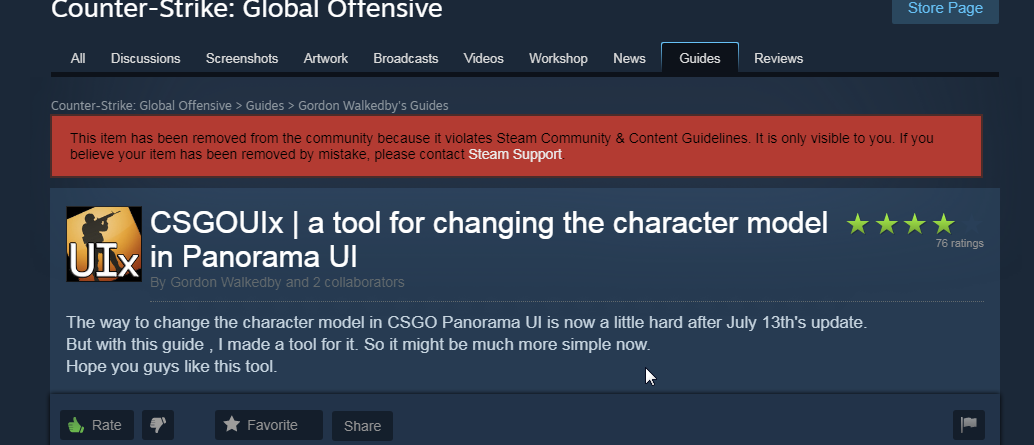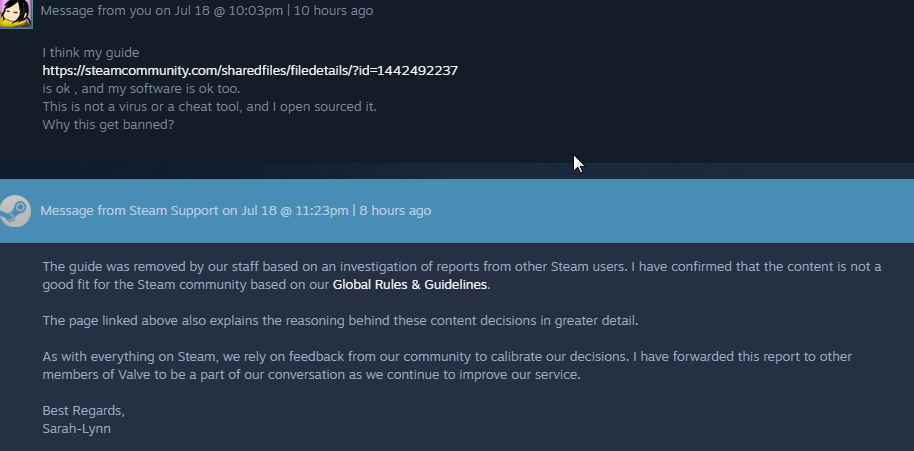 ---
The way to change the character model in CSGO Panorama UI is now a little hard after July 13th's update.
But with this guide , I made a tool for it. So it might be much more simple now.
Hope you guys like this tool.
Introduction
After reading this guide ,I made a tool to solve this bad problem.
And i named my tool as
CSGOUIx
Don't ask me the meaning of it . I don't know it too.

Download and Install
The latest version : v1.1
Just download it from :
and then extract the files into CSGO's path.
You will need .NET Framework 4.5+ to work.
Usually ,for english, just open CSGOUIx.exe.
choose what language you like to open and use then.
Not now days :If you can help translate, it is welcomed to contact me.
Source code(Github): https://github.com/gordonwalkedby/CSGOUIx
Virus scan: https://www.virustotal.com/#/file/b1f973cf9afb56d7f11b32e3cb6b279903dfc3aef95ab0b44659eb4c9649b995/detection
Choose Models
Open the tool, read the infomation.
You'd better back some files up as I say.
Or you need to "verify integrity of game files" to make files back.
Then the tool wil list out all your custom models in the models/player folder.
type the index of the model that you want to use.
and then press ENTER.

Then you got 5 choices.
though i don't really understand that why there are only one CT member and 4 T members.
type the index of the character that you want to replace.
and then press ENTER.
Where to get the models?
Via playing on community servers. On the usual patch of the game, join the servers in the community tab, they will trigger download the models if they have. You can also get some good models on websites like gamebanana.com in CSGO section.
P/S: Some people actually don't know how to install the custom models from gamebanana, basically just copy and paste two folders (materials and models) into csgo directory.
(by .Newbiedienloan.)
Check and Change
after choosing models to use, make sure that you really want to use these models to work.
If you're sure about these models, then press ENTER.
then the program will work on the editing vpk file and copy , rename model files.
Just wait about 5 seconds.
after doing that, you can still press ENTER to change another model.
or you can close the cmd window and open CSGO (option: -panorama) to have a look then.
In-Game
a nice look:
Since the pak01_dir.vpk file is changed , so you're not allowed to join offical server or some pure server.
Test by myself when I join a offical server , I didn't get VAC, but
you'd better not keep trying this.
Hope CSGO updates will not be even worse.